Got issues in your erotic life?
LET'S FIX THEM TOGETHER!
Reclaim your pleasure with the help of a coach
Do you like this site?
GET UPDATES IN YOUR INBOX
Join my newsletter featuring articles, events invitations and more
UNUSUAL
SEXOLOGY
47% of British citizens don't reveal their sexual fantasies to their partners.
22% of men and 19% of women dream of more adventurous sex, and 12 and 8% respectively would like to engage in role playing/fetish/BDSM play.
BECOME A
SEXUAL EXPLORER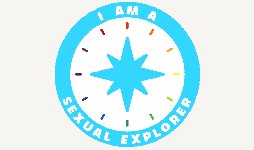 Improve your life now!
Read my
FREE EBOOKS
Online or downloadable
Click to visit
THE MUSEUM
OF INEXPLICABLE MOMENTS IN THE HISTORY OF SEXUALITY