Read my
FREE EBOOKS
Online or downloadable
So I followed the hype and ended up on Clubhouse too, with all its mystique of invitations, "voice only" and genuine relationship with people. If we exclude the fact that 99% of the time the "genuine people" are there to discuss how to better monetize the new social...
UNUSUAL
SEXOLOGY
Parisian brothel owner Marguerite Gourdan invented the consolateur (the first known ejaculating dildo) in the 1740s. When she died, thousands of yet-unfulfilled orders for such sex toys were found in her office, a large part of which by nuns. 
Borneman - Lexikon der Liebe und Erotik
BECOME A
SEXUAL EXPLORER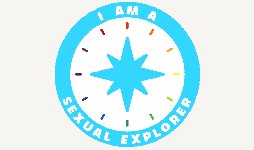 Improve your life now!
Click to visit
THE MUSEUM
OF INEXPLICABLE MOMENTS IN THE HISTORY OF SEXUALITY