Read my
FREE EBOOKS
Online or downloadable
You know how these things go. There I was, minding my coaching business, when I received an email that basically said: «Hi! I'm a fan and the greatest expert on chastity devices. I just created the best ever, wanna see it?» Of course I wanted to know more. But, maybe...
UNUSUAL
SEXOLOGY
The first large survey of human sexuality in 1948 found that 75% of American males were technically "sex deviants" according to current medical criteria.
BECOME A
SEXUAL EXPLORER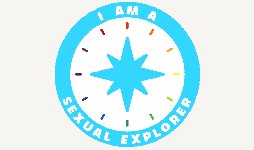 Improve your life now!
Click to visit
THE MUSEUM
OF INEXPLICABLE MOMENTS IN THE HISTORY OF SEXUALITY