Read my
FREE EBOOKS
Online or downloadable
I have read quite a few books on sex and sexuality. One of the most interesting remains Julie Peakman's The Pleasure's all Mine, which retraces the history of "deviancies" while uncovering many surprising information - such as the social acceptance of cross-dressing...
UNUSUAL
SEXOLOGY
Natural selection is making the average female breast ever larger, from 36B in 1997 to 34D in 2000.
BECOME A
SEXUAL EXPLORER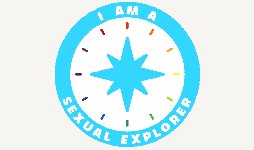 Improve your life now!
Click to visit
THE MUSEUM
OF INEXPLICABLE MOMENTS IN THE HISTORY OF SEXUALITY