Read my
FREE EBOOKS
Online or downloadable
A major limitation of atypical sexuality studies is the survey sample - that is, the people who answer the researchers' questions. The first problem is selection, because differently from other fields, one cannot stop people on the street or phone them at random to...
UNUSUAL
SEXOLOGY
Gay men's genitals are on average longer (0.33") and thicher (0.15") than the norm.
BECOME A
SEXUAL EXPLORER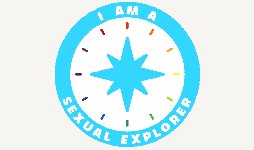 Improve your life now!
Click to visit
THE MUSEUM
OF INEXPLICABLE MOMENTS IN THE HISTORY OF SEXUALITY