Read my
FREE EBOOKS
Online or downloadable
I have thought long and hard how to best give this announcement; how to describe something minuscule within the context of an epochal event such as the SARS-CoV-2 pandemic, yet very important for the well-being of thousands of people with uncommon sexual inclinations....
UNUSUAL
SEXOLOGY
Bisexual females display a higher and more versatile than average erotic responsivity due to early exposure to masculinizing hormones.
BECOME A
SEXUAL EXPLORER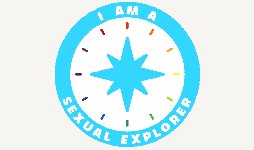 Improve your life now!
Click to visit
THE MUSEUM
OF INEXPLICABLE MOMENTS IN THE HISTORY OF SEXUALITY