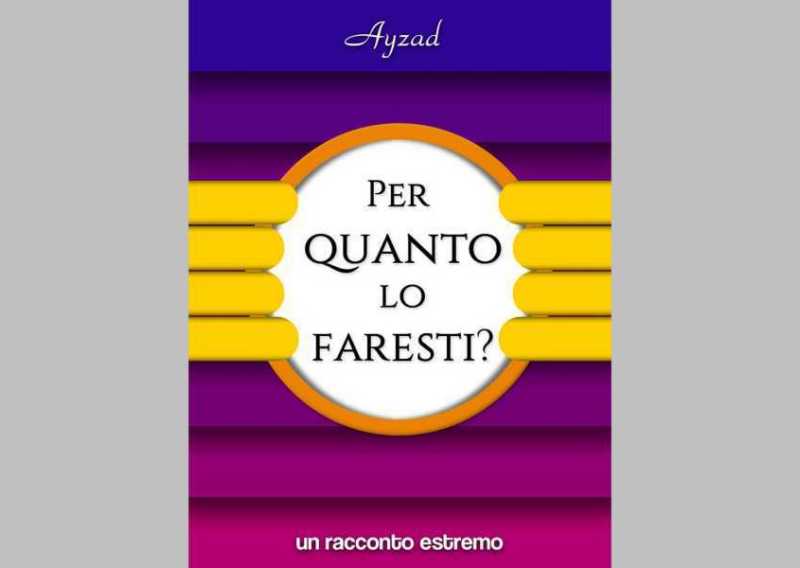 This is what happens when the leading kink expert in Italy accepts the challenge of writing the most extreme novelette ever…
60 pages – € 2.99
Download a free preview in Italian:
Kindle | Epub | PDF | Read online
How much would you do it for? is the exquisite literary answer to the challenge to write «the most extreme short story in the world». Among multiple cons, reality shows, insane marketing stunts, social media and a hilarious lack of ethics, the most shocking part of this refined tale beyond every limit is its complete plausibility. An unsurpassed kink expert, Ayzad accompanies us in the porn industry backstages to witness its incredible (but true!) secrets and leading us to ask ourselves: «And what about you? How much would you do it for?»
"What I loved in this novelette is the narrative escalation: balanced, plausible and disconcerting, especially because sexual extremes are actually social extremes. Therefore the "pornographic and sexual matter" is the surprising background to a humanity play."
Among my new year's resolutions for 2009 I had the removal of the pornographic stories I earned my living with at 20 from my website – because not recanting one's past may be noble, but those stories really didn't match my new image of a serious unusual sexology writer. Fate had a cruel trick in store for me however, in the shape of a publisher who, after falling in love with BDSM – A Guide for Explorers of Extreme Eroticism, did everything he could to convince me to contribute to a literary anthology. The (now unobtainable) book title would be I love porn, and of course his only request was: «write the most extreme short story in the world, and fill it with all those perversions you know so well».
How Much Would You Do It For? came out rather well, and it became my opportunity to end a period of my author's career with a bang. Indeed, the extreme porn parts are in, but they are just one side of a story where I had fun putting my other newfound skills to use. In its pages you can find a bit of my essay writer soul where I dug up the weirdest news from the porn industry, and a bit of the novelist in the strange incidents of the characters' lives. You have my word now: after How much would you do it for? I am really through with dirty stories – especially because I really wouldn't know how to top this!
Note – This book is available in Italian only for the time being.