Read my
FREE EBOOKS
Online or downloadable
The Web went crazy yesterday for a Hollywood rumor about Angelina Jolie being close to signing a deal to direct the movie version of 50 shades of Grey. It would surely be a red-hot match… yet reality is quite different. According to Insidemovies, the news was...
UNUSUAL
SEXOLOGY
Percentage of people with a bondage fantasy:
Straight males – 51.54%;
Straight females – 55.83%
Bisexual females – 81.63%
BECOME A
SEXUAL EXPLORER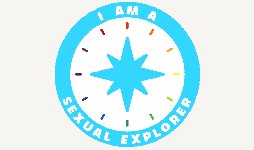 Improve your life now!
Click to visit
THE MUSEUM
OF INEXPLICABLE MOMENTS IN THE HISTORY OF SEXUALITY