Read my
FREE EBOOKS
Online or downloadable
Quick question: what is the sexually transmitted disease infecting 106 million of people each year? The right answer is not 'AIDS', but an evergreen like gonorrhea. Symptoms include chronic inflammations, ectopic pregnancy, stillbirth, severe eye infections in babies...
UNUSUAL
SEXOLOGY
Countries originating the most web searches for "granny porn": Kenya and United Kingdom
BECOME A
SEXUAL EXPLORER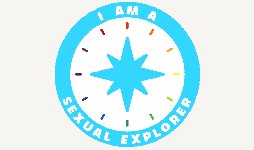 Improve your life now!
Click to visit
THE MUSEUM
OF INEXPLICABLE MOMENTS IN THE HISTORY OF SEXUALITY