Read my
FREE EBOOKS
Online or downloadable
Get ready for an Inception-like meta-meta-meta news. The cover on the left is from the umpteenth lewd-romantic novel to be published in the colonies: a book born from a 50 shades of Grey fanfiction, which was a book from a Twilight fanfiction, which was (even if...
UNUSUAL
SEXOLOGY
Percentage of female viewers of porn sites: 25%;
Female paying subscribers: 2%.
BECOME A
SEXUAL EXPLORER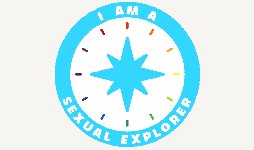 Improve your life now!
Click to visit
THE MUSEUM
OF INEXPLICABLE MOMENTS IN THE HISTORY OF SEXUALITY