Read my
FREE EBOOKS
Online or downloadable
Last week I mentioned a work by one of my writing heroes, the consistently amazing Jon Ronson of Them and The Men who Stare at Goats fame. The Butterfly Effect is not a book but a podcast, so I had criminally overlooked it although it was released two years ago....
UNUSUAL
SEXOLOGY
Sexologists and sex educators have less (-15%) casual encounters than the average, but engage in safer sex practices 40% more than the general population.
BECOME A
SEXUAL EXPLORER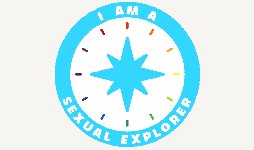 Improve your life now!
Click to visit
THE MUSEUM
OF INEXPLICABLE MOMENTS IN THE HISTORY OF SEXUALITY