Read my
FREE EBOOKS
Online or downloadable
It looks like ASMR got quite a long way from its slipstream debut about five years ago. The current fad of calling any slight preference "a fetish" made the admittedly weird Autonomous Sensory Meridian Response phenomenon an odd beast indeed: while a pretty small...
UNUSUAL
SEXOLOGY
Premature orgasms are not a male exclusive: 14% of women has them occasionally, and 3% frequently.
BECOME A
SEXUAL EXPLORER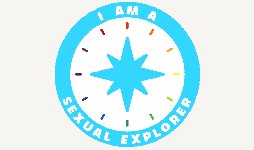 Improve your life now!
Click to visit
THE MUSEUM
OF INEXPLICABLE MOMENTS IN THE HISTORY OF SEXUALITY