Read my
FREE EBOOKS
Online or downloadable
I have been recently asked – for the millionth time – what BDSM is. So I repeated the answer I reached after decades of study and practice: «extreme eroticism is the art of making yourself vulnerable». It sounds good, it's elegant and it is even true. But maybe it is...
UNUSUAL
SEXOLOGY
The more prominent a female's upper lip tubercole (the fold below the nose) is, the easier she reaches orgasm.
BECOME A
SEXUAL EXPLORER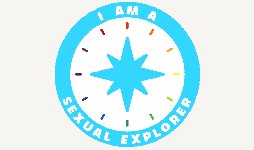 Improve your life now!
Click to visit
THE MUSEUM
OF INEXPLICABLE MOMENTS IN THE HISTORY OF SEXUALITY