Read my
FREE EBOOKS
Online or downloadable
So it came to pass that, with one of the worst James Bond themes looping in my head, I accepted an invitation to visit Golden Whip, a curious place in Milan advertised as a – ahem – very well-equipped BDSM-themed photo studio. Surprise: it really is pretty stocked up...
UNUSUAL
SEXOLOGY
The more porn you watch, the less inclined to rape and sex crimes you are.
BECOME A
SEXUAL EXPLORER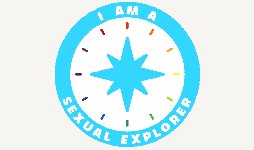 Improve your life now!
Click to visit
THE MUSEUM
OF INEXPLICABLE MOMENTS IN THE HISTORY OF SEXUALITY