Got issues in your erotic life?
LET'S FIX THEM TOGETHER!
Reclaim your pleasure with the help of a coach
Do you like this site?
GET UPDATES IN YOUR INBOX
Join my newsletter featuring articles, events invitations and more
UNUSUAL
SEXOLOGY
Percentage of LGBT people in the USA in 2021 by generation:
20.8% (1997-2003)
10.5% (1981-1996)
4.1% (1965-1980)
2.6% (1946-1964)
0.8% (born before 1946)
BECOME A
SEXUAL EXPLORER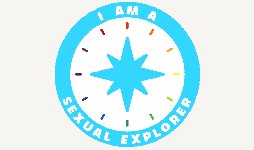 Improve your life now!
Read my
FREE EBOOKS
Online or downloadable
Click to visit
THE MUSEUM
OF INEXPLICABLE MOMENTS IN THE HISTORY OF SEXUALITY